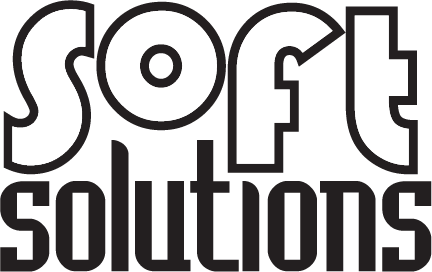 This is an announcement for all StorageCraft resellers regarding changes to the renewal process, changes to the pricing structure for renewals and a general price increase. Note this does not affect licenses managed under the MSP program, processes and pricing for that are unchanged.
StorageCraft is introducing a new Renewals Portal
StorageCraft is outsourcing their renewals management to a company called RenewTrak and later in January will be launching this service across all distributors in APAC. A self-service portal aimed at helping Channel Partners like you improve revenues and margins, this pilot programme will:
Automate the process for all your small renewals
Pay you a Net Rebate every quarter for renewals secured through RenewTrak
Free your staff and time to focus on larger renewal opportunities
While keeping you informed by copying all end-user communications to you
Customers and/or resellers with upcoming renewals of up to $2,000 will be given a choice to renew online via the StorageCraft Portal. This service is provided as an additional option alongside the current renewal process, and you are still free to engage with these customers and work on the business if you wish to do so. This process has been implemented to automate the handling of small renewals, with channel partners or their customers being able to order with just the click of a button. RenewTrak will email resellers 5 days before emailing the end user with a reminder about upcoming renewals and will give both resellers & end users the opportunity to place an order via the portal. Emails will be sent 90, 60 and 30 days prior to expiry (and five days earlier to the reseller in each case.)
If resellers sign up for the Renewal Portal, they will be entitled to a rebate on all orders that will be accumulated and paid on a quarterly basis.
Resellers also still have the option of ordering from Soft Solutions at a full discount.
More information regarding RenewTrak will be sent to all resellers directly from StorageCraft in the near future.
Changes to the StorageCraft Pricing Structure for Renewals
To simplify the pricing model, there will no longer be Partner Tiers for Renewals and partners will be able to purchase renewal codes through distribution at a standard discount off Recommended Retail Price
Price Increase
StorageCraft have not changed pricing for a long time and although the currency movements have been back in our favour a little recently, it's still a long way off where exchange rates sat when the current pricing was set. StorageCraft have advised us that the RRP for all new licenses and renewals has increased by five percent. Our system is being updated today for the new pricing, but we can still process orders at the old price for the rest of 2018 if you have outstanding quotes.
If you have any questions regarding any of the above, feel free to get in contact with your Soft Solutions
StorageCraft Team
– if we don't have the answer we will put you in touch with the right people at StorageCraft to help you manage the new procedure.